Proper Keyword Research Techniques
February 17, 2021
|
|
SEO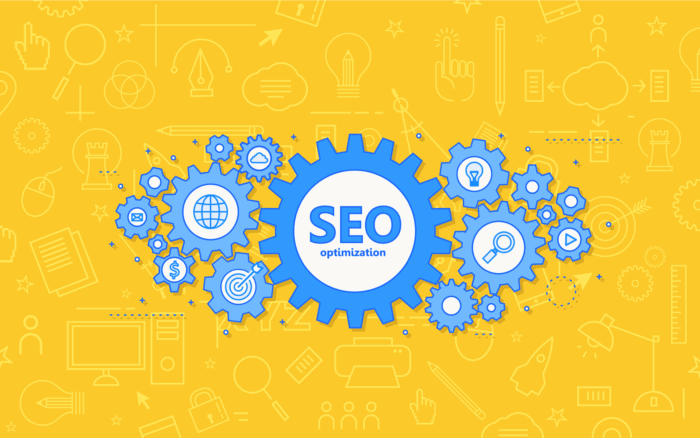 This article is going to teach you how to pick and research the right ones with search intent that equals the goals of your site. Let's begin by going over a few key parts of proper keyword research techniques.
Utilizing Search Intent To Bring The Correct Traffic To A Website
Search intent is the reasoning behind a user's search. It is the objective the searcher would like to accomplish. It is the first step in understanding your target audience and why they would come to your site in the first place.
Now that we know what search intent is; how do we properly utilize it to bring traffic to our site? The first step is knowing the different types of search intent, and the second step is recognizing which keywords hold the correct intent that equals the goal you are looking to achieve.
The 4 different types of search intent
Informational Intent:

a search that's goal is to give information on a certain topic or product

Navigational Intent:

a search that's goal is to bring a user to a specific website or page

Transactional Intent:

a search that's goal is to show a user a product or service they are looking to purchase

Commercial Investigation:

a search that's goal is to give more information on a specific product or service they are looking to purchase
Now that we understand the different types of search intent on the internet, how do we properly research and target our keywords to aim for a certain type of intent?
In the big data and business intelligence industry, there are many different keywords you can target such as "big data analyst", "business intelligence companies", and "business intelligence solutions". 
Many of these keywords hold different intent behind them, but to the untrained eye, they could mean the same thing. Take a look at the example below to see what I mean.
A marketer with no knowledge of the industry might think that "business intelligence analyst" is a good keyword to target. Just check the metrics below to see the statistics behind the keyword:
It has a low keyword difficulty, a high volume, and 44% of people that search this term click on a result in a search engine results page. The thing about this keyword is that it's mostly searched in reference to careers as an analyst in the industry. If you were to just solely focus on the statistics of the keyword, you would fail to recognize the true search intent behind the keyword.
Even if you were to rank for these keywords, you would completely miss the mark and most of your traffic would be pale in comparison to a top 3 ranking for a keyword that actually recognized the search intent of the user. Now, let's look at a keyword that will actually generate leads for a company in this industry.
The keyword "business intelligence solutions" is a better keyword to generate leads and traffic rather than one based around career and job opportunities in the industry. This keyword also has decent statistics behind it. It may have a higher keyword difficulty, but that's because it has more transactional or commercial investigation intent behind it. The organic click percentage is quite high with very few paid clicks.
Continue Breaking Down Your Target Keywords To Find Different Variations
Now, let's look at an even better keyword to target that has more volume and lower difficulty, "business analytics solutions".
This keyword is an even better target for websites in the industry to focus on. If we just pick a keyword right away without looking at the many different variations there are across the web, we will miss out on easier and better keywords to rank for. It's crucial that for any client, you carefully comb through each keyword that can potentially be worthwhile for their site to target. Once you find a good one to go for, continue searching using variations and longtail keyword versions to find the absolute best option for your campaign to target.
Check out our guide on how to optimize your site for search engines
Longtail Keyword Variations
Longtail keywords are the keyword phrases that are longer than your average two or three-word keyword. A longtail keyword variation of the above examples would be "business analytics and business intelligence solutions". 
This keyword is much longer and will typically have less traffic, but it is super targeted in a way that if you rank #1 the searcher is almost guaranteed to click on your link because it meets their needs and intent so finely. Don't forget to include longtail keywords in your SEO strategy!
According to marketing experts like fatjoe, you should set a goal of ranking for low competition keywords as a means to build authority, brand awareness and to generate backlinks. Ranking for lower volume, less competitive keywords will allow you to have a better shot at gunning for the higher volume, highly competitive keywords.
This longtail keyword variation still has a high search volume every month paired with a high organic click percentage, making it a fine target keyword.
Click here to learn how to write SEO friendly blog posts
Use A Good Keyword Research Tool
There are tons of keyword research tools out on the market today. However, some of them are better than others. Here are a few keywords tools that we recommend using to do your research.
Ahrefs is a highly reputable SEO tool with many great benefits. Their keyword research tool will be a great addition to your toolset and can help see keyword difficulty, volumes, clicks, cost-per-click, and advanced metrics like return rate and parent topics. We actually used ahrefs for all of the keyword research done in this article. 
Ubersuggest
Ubersuggest is a keyword research tool developed by Neil Patel. It's a cheaper option compared to the other tools we mentioned here in this list and if you are just looking for a simple keyword research tool, then this is the tool for you. It still shows many of the great metrics that other tools show to, for a fraction of the cost.
SEMrush is comparable to ahrefs and is one of its biggest competitors. It can help find longtail keywords, observe keywords click potential, and find semantically related keywords, and group these keywords based on the topic.
Avoid Keyword Cannibalization 
Keyword cannibalization is a term used to define when multiple pages of a site are ranked for the same keyword. This can split up the traffic going to your site and can affect your click-through rates which in turn, can make you lose rankings. Long gone are the days of having multiple pages optimized for the same keyword in order to take up more SERP real estate.
Make sure your pages are optimized for individual keywords. Google has an advanced algorithm that looks at many different factors involved with a webpage. One of the biggest being click-through rates. If your page doesn't do well on the first page of Google and has a lower average click-through rate than your competition, you are at risk of being thrown back in the rankings making you have to start over your efforts. 
Keyword cannibalization can have a direct impact on your click-through rates, so make sure your site is properly optimized to avoid this happening to your top-ranking pages.
Conclusion
Doing proper keyword research can be a tough endeavor. You need to be able to understand how to pick the right keywords with the correct search intent for your user. Some keywords will be harder to rank for than others, so being able to find different variations of keywords such as longtail keywords and semantically related keywords will prove extremely valuable as your continue your search.
If you ever need any help trying to find the right keywords for your website, and how to optimize your site to rank for them, contact us to receive a free audit. We can help your website achieve its goals online and rank for the right keywords across all search engines. 
Real estate referrals get you higher quality leads for your business than any other strategy. Read on to find out how to get more referrals from your clients.
What is real estate PPC? Why should you use it for your business? Here's everything you need to know about pay-per-click advertising for realtors.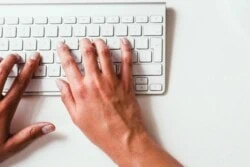 Whether you're a legal firm or a real estate agent, it's important that you get eyes on your landing pages. Here's how to do landing page SEO in 9 steps.
More Articles From Our

Blog
Real estate referrals get you higher quality leads for your business than any other strategy. Read on to find out how to get more referrals from your clients.
What is real estate PPC? Why should you use it for your business? Here's everything you need to know about pay-per-click advertising for realtors.