How To Skyrocket Your CTR With These Proven Tips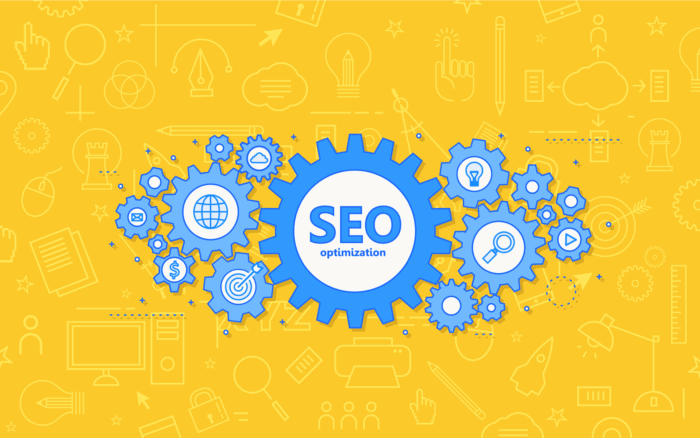 One of the most important metrics in any marketer's toolbox is click through rate, otherwise known as "CTR". This is the metric that tracks how many users actually click on your advertisements or web pages in search engines. In this week's article, we're going to chat about Organic CTR, how you can raise your percentages and attract more customers.
Step 1. Gather & Analyze Your Previous Click-Through Rates
As a site owner, you have access to a plethora of different tools to help you along your web journey. Some can be quite expensive or require a little bit of knowledge to use them… Luckily, we can use Google Analytics to help us with this one.
Simply launch Analytics and head to the this section: Acquisition > Search Console > Queries
Here you will find a list of the queries that your website currently ranks for in Google. You will also see a variety of metrics related to the pages like clicks, impressions, CTR, and your average position.
Use this menu to find the problem pages that are not performing well inside your website. Another helpful tip is to analyze your successful pages to find new trends within your site. Implement anything you see from these pages that may affect your CTR.
Step 2. Make Changes To Your Content
By identifying the problem pages inside your website, and analyzing your peak-performers, you can begin to change around the content within your pages to raise click-through rates.
Titles & Click-Through Rates
Titles are an important factor to raising click-through rates. Page titles are what appear in Google's search results pages to tell users about the page they are thinking about entering. You have a problem if your titles fail to get the message across and lead the user to your website.
Luckily, we are here to provide some tips & tricks to help create amazing titles that draw users in through the use of emotion and power.
Make your page titles/article headlines are

EMOTIONAL

and

POWERFUL

!

Evoke the users desire to achieve what your product or service aims for

Use words like

Sensational

,

Instantly

, or

Most Important

to get users to instinctively act

Or use power words like

Epic

,

Colossal

, or

Breathtaking

to bring about a sense of encouragement to click now!

By following these tips you can make users more emotionally involved with your website
Testing Titles & Headlines
Testing your titles can be a tedious and time consuming task if you don't know what to look for. In this section we will go over what to lookout for when testing your headlines, as well as the different tactics used to solve these issues.
Like we said in the previous section, your main goal is to drive an emotion inside the user to come to your website; whether that is through curiosity, anger, or joy. Political websites do this by creating headlines that instigate the opposing party, and draw in their followers. This eventually creates a conversation around the topic and increases their overall reach and exposure.
Here are some tips for testing out your titles/headlines, making use of your networks and taking charge of your testing process.
Begin by passing your page or article around to some friends or family members, and get criticism back on how you could improve based on their feedback

Take to your social media and create multiple posts of the same page with the only difference being the title. Keep a close eye on your stats, and log any changes that occur between the titles. This is a great way to A/B test with little to no budget

Use a tool like the

Advanced Marketing Institutes Headline Analyzer

 or CoSchedule's Headline Analyzer tool

. These tools will grade your title/headline and determine the EMV (emotional marketing value) of the title

If you have the spare cash try running some advertisements with your titles in Google Ads (formerly known as Google Adwords). A/B test, and then log and compare your results
Create Captivating Descriptions
Once you have completed the above steps and determined which pages are causing you trouble, it is wise to do a complete remodel of your descriptions. Descriptions appear below the title in search engine results page, and give users more information about the site they are deciding to enter. It is crucial to keep your descriptions up-to-date and relevant or fear missing out on potential users.
Always keep descriptions related to the title and overall subject of the page. Do not try to trick the user or Google into thinking the page is something different! This is against Google's guidelines and could result in penalties to your site.
Proper Categorization
One major aspect of optimization that some fail to do properly is Categorization. Your products and pages should be categorized in a way that is easy to use and distinguishable from the rest. Google will even take this category and place it in the search results within your URL if you do this well enough.
Take the time to set apart your pages and break them down into silos of information. Which pages relate to each and which do not? Separate and group similar pages together to achieve better click-through rates.
How to Format URLs
Your URLs can be a small deterrent to potential users trying to come to your website. Clunky URLs are hard to read and can look spammy to some people. It is best to try and line-up your titles with your URLs like this.
https://gotopshelf.com/services/web-design-services/
Versus
https://gotopshelf.com/123/webdesignserv#post123/
Remember to create 301 redirects for any page URLs you make changes to. If they are already indexed by Google, you will have to solve this right away. After-all, you don't want users to end up at a broken page!
Step 3. Improve Site Speed
Websites in 2018 should be loading extremely quickly. In fact, most page load times should be kept to a minimum of 3 seconds (and I would personally recommend keeping them below 1.5 seconds). Clicks are not accounted for if the user closes down the page before it has loaded. This means if you have a slow-loading website, you are more than likely missing out on lots of potential users.
Here are some ways to help reduce your page load times:
It is a best practice to compress all of your images to the smallest size possible without losing image quality. This can be done in

PhotoShop

and other image processing apps or through plugins like

Smush

Talk to your web developer about minifying your CSS and JavaScript files. Minifying removes blank spaces inside your code and makes it easier for the compiler to read (not so much for humans!)

Test your server to see if it is performing optimally. Talk to your provider to see if they are increasing your response times, and switch to another company if this is the case

Look into a CDN (content delivery network). CDNs are a group of proxy servers and data centers spread out geographically allowing for the quick transfer of data across networks. CDNs can dramatically decrease to your page load times
You can use tools like Google Page Insights to see how fast your website loads on desktop and mobile. They enable you to see where your users are having trouble, and how to clean up those errors.
Step 4. Add Schema Structured Data
Schema is the way of the future for marketers everywhere, and is responsible for showing us hotel ratings, flight bookings, and event times all within the search results page. Being able to see this type of information directly in the SERP is a huge opportunity for business owners everywhere. This is why Schema is so important to focus on for SEO in 2019.
You want to begin by marking up your site with Google's structured data markup tool. Choose the data-set that you would like to optimize for and begin using the tool.
Submit your pages back to Google's index after you have completed marking up your site and have uploaded the files to your server. Hopefully, Google and other search engines read you data and start showing users more information. This should result in much higher click-through rates.
I like to use Wikipedia for my examples about Schema because of the sheer amount of information they provide within the search. By googling the term "iPhone" we get a snippet back with almost all of the information we need to know. Unless we need to get more in-depth, in that case we can take one of the snippet links directly to a section that we are looking for.
Conclusion
Let's do a brief review of everything we learned in this weeks article. From Schema to emotionally engaging headlines… these are the different ways to raise your CTRs in 2019.
Create emotional & powerful titles/headlines to engage with users on a deeper level

Captivate through thrilling descriptions and copy

Improve your sites categorization to better show where users are heading to in the SERP

Make URLs easier to read by users and shorten their lengths

Improve your site speed through the image compression, content delivery networks, and minifying

Adding Schema Structured Data Markup to your site to provide additional information in SERPs
And there you have it! All the different ways to increase your click-through rates in 2019. Keep checking back at the Go Top Shelf blog for any new updates and additional information we provide - free of charge! And remember, if you ever need an agency to help raise your click-through rates, we are just a call away.
Real estate referrals get you higher quality leads for your business than any other strategy. Read on to find out how to get more referrals from your clients.
What is real estate PPC? Why should you use it for your business? Here's everything you need to know about pay-per-click advertising for realtors.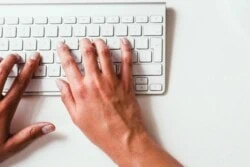 Whether you're a legal firm or a real estate agent, it's important that you get eyes on your landing pages. Here's how to do landing page SEO in 9 steps.
More Articles From Our

Blog
Real estate referrals get you higher quality leads for your business than any other strategy. Read on to find out how to get more referrals from your clients.
What is real estate PPC? Why should you use it for your business? Here's everything you need to know about pay-per-click advertising for realtors.